Ireland have ruled out the absence of senior skipper Josh Little for next week's Lord's Test against England, and the World Cup in June and July.
Young, who recently played in the IPL for Gujarat Titans before being part of the white-ball series against Bangladesh, called for a break from his fitness regime.
Ireland will face 10 teams including the West Indies, Sri Lanka and Scotland in the 10-team World Cup in Zimbabwe later this summer with the top two nations coming to India in October and November.
Cricket Ireland director Richard Holdsworth said: "What we have to understand is that although we are proud to play England at Lord's… it is a special occasion, but it is not a big event.
Thursday 1 June 10:00 am

"Going to the World Cup Qualifier where only 10 teams can qualify for the World Cup, that is the most important aspect of the game as far as we are concerned. Our main event would be white-ball cricket.
"Josh has been on tour for five months, and that in itself is very exhausting physically and mentally. He asked us first if he would have time to rest in order to complete the World Cup.
"Our management team and selectors discussed the matter in detail and amicably agreed that it was in the best interest of Josh and the team.
"A member with the money we have can't commit to three sports, it's financially impossible."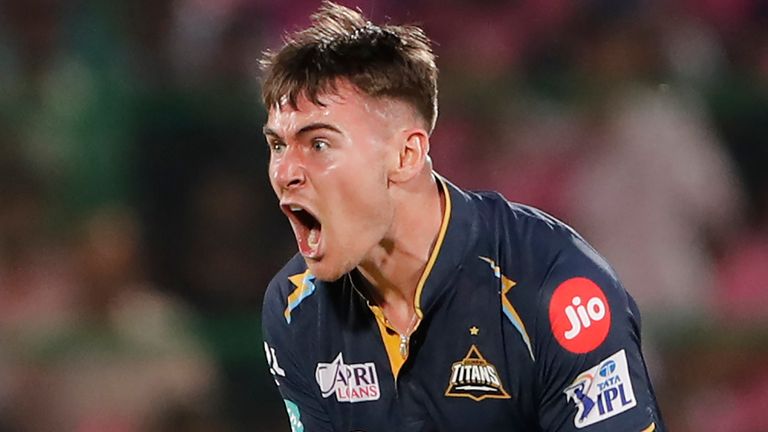 Holdsworth added that Ireland felt little prepared for the challenges of Test bowling that have played T20 cricket in recent months.
He added: "Blowing four overs is not good enough to prepare any bowler for Test cricket, where he can bowl 20-plus overs a day in two innings."
"We didn't physically feel that he was going to be ready because he had no preparation."
On the details of the domestic game available to players like Little, Holdsworth said: "It's a new world for us and the players, it's going to be a challenge for everyone.
"All our players who have played franchise cricket have learned a lot about how we go about it and being the best in Ireland, but it's tough."
Watch Ireland's four-day Test against England, at Lord's, live on Sky Sports Cricket from 10am on Thursday June 1.